With the proliferation of road-based maps come a new type of flying craft, which keep low to the ground like F-Zero racers.
11: THRONE WAGON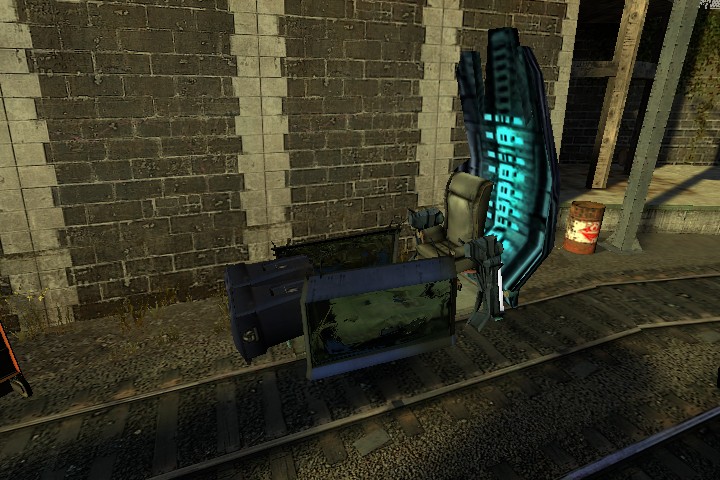 A wagon fit for a king. This smooth ride was the first of my new type of hovercraft that required no hoverballs or constant thrust to [appear to] float above the ground. The road ahead was narrow and covered with obstacles, so it was equipped with thrusters to temporarily elevate it above its normal ground-plus-one-meter altitude.
12: FAT FALCON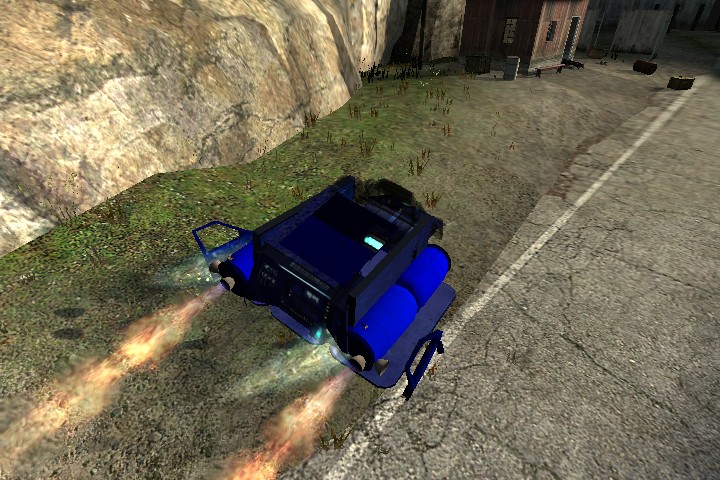 Another hovercraft, with obvious inspiration. Although it could receive awards for intricate design, first enclosed cockpit, and first use of a trail emitter, the Fat Falcon fails, firstly for failing to turn without difficulty, and secondly for inexplicably drifting to the left all the time. It's hard to perfect vehicles with a large number of parts, but I believe some of the mistakes made with the Fat Falcon can be prevented in the future.
13: SPORTS UTILITY VEHICLE

The imposing and tank-like "Sports Utility Vehicle" was a sad necessity and thrill to drive on the Antlion infested beaches. Many an Antlion were squashed when they came in contact with the main 'repulsors.' It looks like G-man suffered a hit-and-run, too.
14: RAD RACER MK I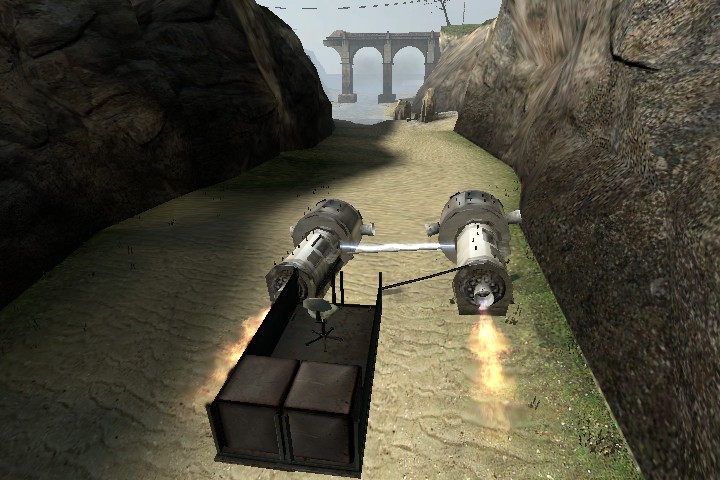 Whenever I see anything that remotely resembles this familiar type of craft, nostalgic music plays through my head. The Rad Racer MK I didn't feel nostalgic at all, however, as my first attempt drove like a dump truck: surprisingly slow and with somewhat poor steering.
15: RAD RACER MK II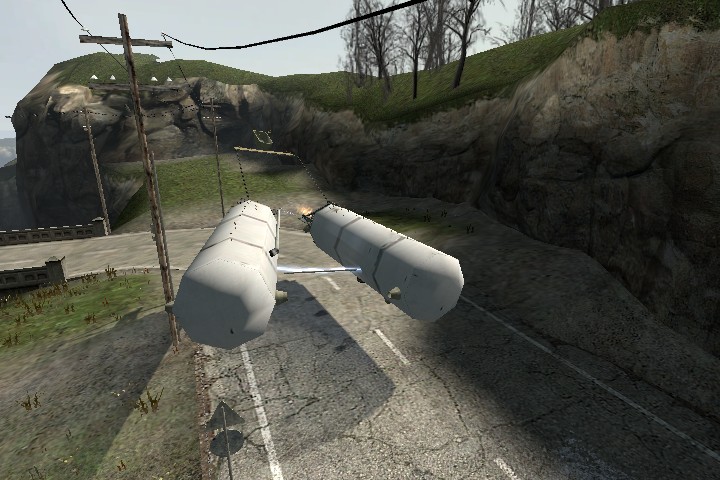 The second iteration of the Rad Racer had better stability and speed, but even worse handling. I don't have much to say about it other than the enormous and heavy "cooling tanks" were poor choices for engines, and the bathtub pod was not big enough to fit a vehicle-chair in. I hope the next iteration will resolve all of these issues.
PREV PAGE: No Boats Allowed | NEXT PAGE: Finale