My building skills had improved near the end of the hovercraft journey: prepare for unforseen consequences.
06: HOVERROUND OF DEATH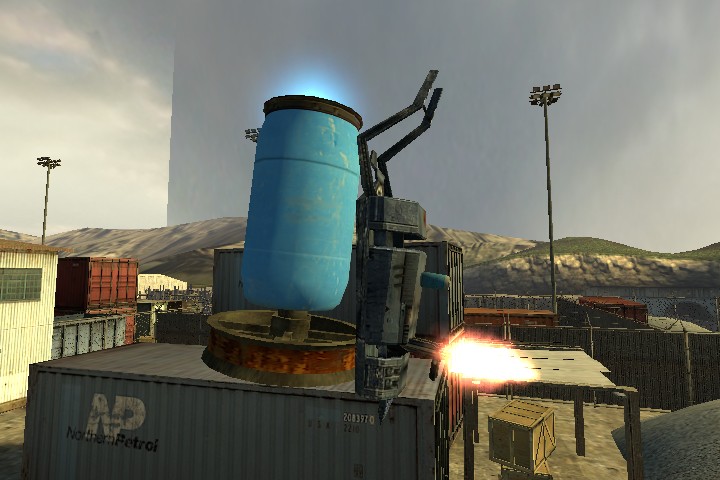 As Combine forces were growing in number, I determined it was time to build a war machine. The Hoverround [of Death] is a war machine, bringing hot lead into cramped areas. Its ability to float through doors led to the extinguishment of all transhumans in the area. Although it lacked the ability to strafe, the way the pod and guns turned independent of the hoverbarrel was just delightful.
07: YAD DREADNAUGHT

You. Are. Dead. If you get caught in the probes of the YAD Dreadnaught, you are as good as dead. With its patent pending "Explode-A-Probe" technology, this monsterous creature is designed to ram into vehicles and blow them to smithereens. There was a helicopter in this area just asking to be explode-probed, but sadly, it was invincible. The enormous thrusters on the back, however, provided an enjoyable ride at ludicrous speed.
08: FIRE FLYER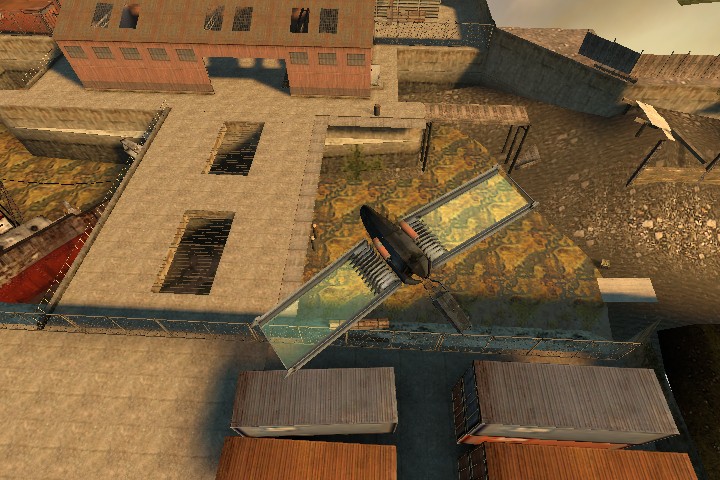 The Fire Flyer combines the fun of gliding peacefully with the heart-stopping terror of being placed between the flames of three rockets. It was, to be truthful, an accident.
09: ONITHOPTER ATTEMPT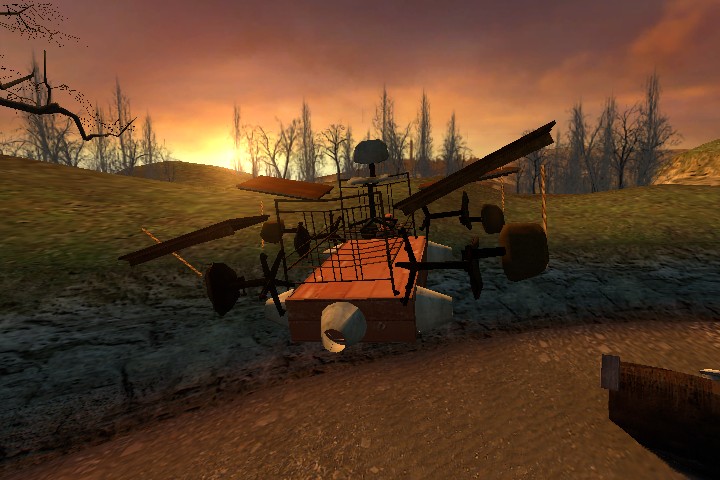 This may be the only published device that failed to fly. My first attempt at an ornithopter, the wings were far too heavy, and gave it a wobbly momentum that ultimately led to the destruction of the wooden wings and much irritation. I hereby pledged to use as little wood materials as possible.
10: GRIM CREEPER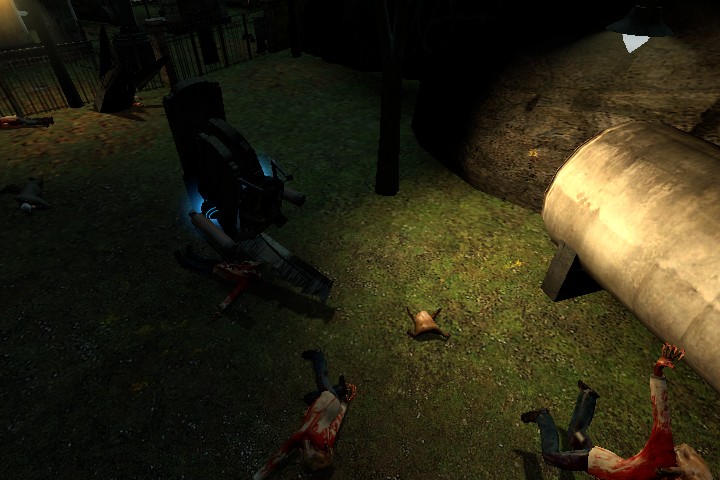 Constructed almost entirely of tombstones, the Grim Creeper floats quietly along as a long blade underneath spins at a speed undescribable in this screenshot. Just look to the lower right side to see its effect.
PREV PAGE: Initial Attempts | NEXT PAGE: F-Zero Invades